In my opinion, traveling is a lot of fun. It's great to go to new places, see sites, and eat foods you haven't before. It is also very beneficial to get to meet new people and see other communities and cultures. However, planning the trip can be stressful in itself. Having to decide where you will stay, where you're going to eat, and all the expenses.
---
The Top Three Places I'd Love To Go To
The top three places I'd liked to visit consist of Japan, Alaska, and Hawaii. Being able to go to Japan would be amazing. The culture, the food, and the different types of places you could shop in are all reasons why I'd like to go. Not to mention getting to see the cherry blossom trees in person. One of the various things I'd like to do in Japan is try ramen from a ramen shop called Ichiraku's ramen shop.
Now Alaska is a bit on the colder side, but the mountain views and northern lights are just a few of the once-in-a-lifetime sights that I would like to see in Alaska. Another breathtaking spectacle of Alaska is that of the endangered and unique species that inhabit the area. One of these includes the endangered Islands Wolf(Alexander Archipelago Wolves). If I could see one of these wolves while visiting Alaska, I would be sure to take a picture of it as I could. I would also go out hiking and take photos of the scenery from the mountain tops.
Finally, Hawaii one of the most visited places for vacation in the world. Hawaii is one of the most relaxing places in the world. Aside from your own home. Then you have the ocean itself, which I would enjoy swimming in and exploring. I'd go on multiple boat trips around the water and take pictures of all the various wildlife I saw.
---
The Places I've Been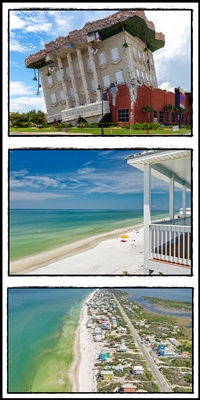 I have been to quite a few places in my life so far. Most of those places have been in Missouri, but I've also been out of state a few times. My most favorite place I've been to out of state is Florida. I went to Florida around 2019 during the summer with my family. We had a big house rented out for a week to stay in while we were there
The house we stayed at in Florida was on a very long and thin peninsula called Cape San Blas. It was so thin you could go to one side and see the other side just past the trees! The first day we mostly hung around the house, watched tv, and unpacked everything. It was on the second day that we went out to the town. There was one strip of highway that you went down that was lined with Museums, Zoos, and shops. There was one museum we went into that was the coolest thing I had seen. The building had been build to look like it was upside down, lawn and all! When you went inside and looked up, you got to see upside-down paintings and staircases, and even a piano.
Swimming at Cape San Blas was also enjoyable for me. The waves would sweep me closer to the sand every time I went out into the water. During the week I was there, I went walking on the beach for a bit with my family, and we found tons of blue jellyfish all across the sand. I would honestly love to go back to Cape San Blas sometime in the near future. Sadly when I first went, I did not get to take any pictures but given a chance, I would go again.
---
My Experience With Photoscape
At first, when I was introduced to Photoscape, it was confusing. I hadn't ever used it before, and everything was unfamiliar. But after I used it for a bit, it became more familiar and easier to use. I do like Photoscape because once you get the hang of where things are, it becomes easy to edit photos to your liking. I recommend it to anyone whos looking for an easy way to edit their photos, plus it is completely free.
Picture Number One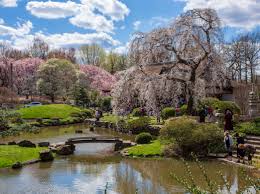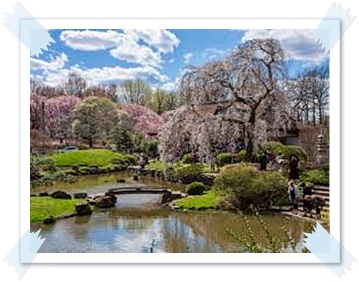 In the cherry blossom tree picture, I sharpened the photo and increased the lighting. I also added a frame to make it look like it's in a scrapbook and increased the size to the necessary width. I believe I did a decent job at editing it. I could've done better, but I think it looks good. There's always room for improvement, though.
Picture Number Two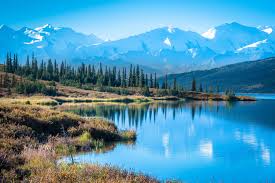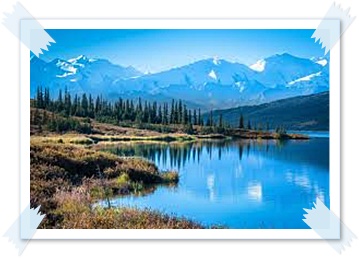 For the second picture of the Alaska Mountains, I also sharpened the image and increased the lighting. As well as add a frame to make it look like it's in a scrapbook. I also increased the width to the required size. Like I said before, there is always room for improvement. But I do believe I did well.
© Jacob Webster, 2021